80T Wind turbines on air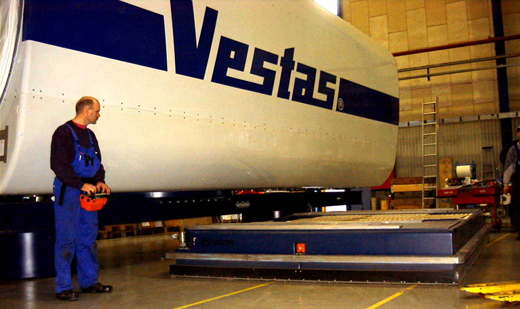 Objective
The objective of the investment was to provide a practical system that could handle the large turbines from production to dispatch, utilizing the space available to maximum effect.
Advantages
The remote-controlled air film transporter facilitates positioning of the wind turbines in the assembly cells. The battery-driven electric drive units reduce the load on the existing factory air supply thus saving investment costs.
Result
The unique combination of Solving's air film-based handling equipment, and Vestas Wind System's assembly frame/ wheeled transport vehicle has rationalized the entire handling process, from production to site.