Heavy load handling systems for intralogistics
Solving heavy load handling systems based on either air bearings or wheels enable heavy industrial loads to be handled efficiently and safely.
Solving's Air Film Transporters float large items on an air film, virtually eliminating friction. For continuous material handling or automatic assembly lines Solving offers Automated Guided Vehicles, AGVs.
Get in touch with us if you want to know more about what intralogistics solutions we can offer for you.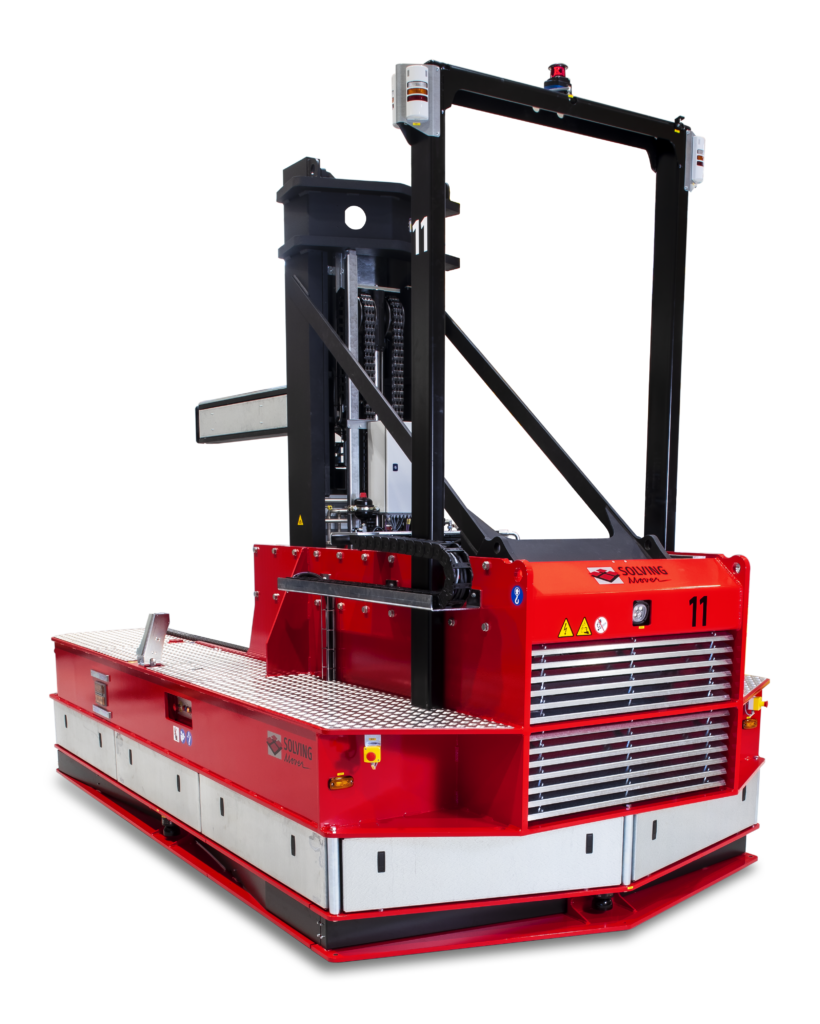 High-lift AGV in operation
Automated Guided Vehicles are preferable compared to manual trucks in many respects, one of them being in -20 degree cold storages to avoid the need for humans to spend time in such surroundings. Another one is in high bay storages to improve both efficiency and safety. Or a combination of both, which is the case for high-quality food producer Snellman's frozen high bay storage.
Watch this video of a high-lift Solving AGV in operation there.


Book a consultation
Book a consultation with us today and we will contact you to set up the meeting.
Contact us
Get in contact with us. We would like to hear from you.
Fill in the form or contact us directly.