Open vacancies
Unfortunately we do not have any vacancies at the moment. Please fill in the Career Enquiries form or send an open application to careers@solving.com, and we will contact you whenever we have a job position that would match your interest and knowledge.
Career Enquiries
Thank you for your interest in a career at Solving. Please fill in the open application form below and we will be happy to contact you whenever a job position would match your interest and knowledge.
People at Solving
Welcome to Solving!
Welcome to us – an innovative company that gives you great opportunities for your own development. We manufacture unique handling solutions for a global market to customers such as AGCO Power, Airbus and Wärtsilä. Watch the video (in Swedish/Finnish) with deputy MD Andreas Björk!

Stories of some of our employees
Read the stories of some of our employees here:
What is happening at Solving?
Meet Nils from Germany!
How did Nils find Solving? How is it working in a Finnish company as a German? What's Finland famous for in Germany??
In our series Working with Finns, you can hear what our colleagues abroad really think about us Finns!
Why choose Solving?
This is what our employees say: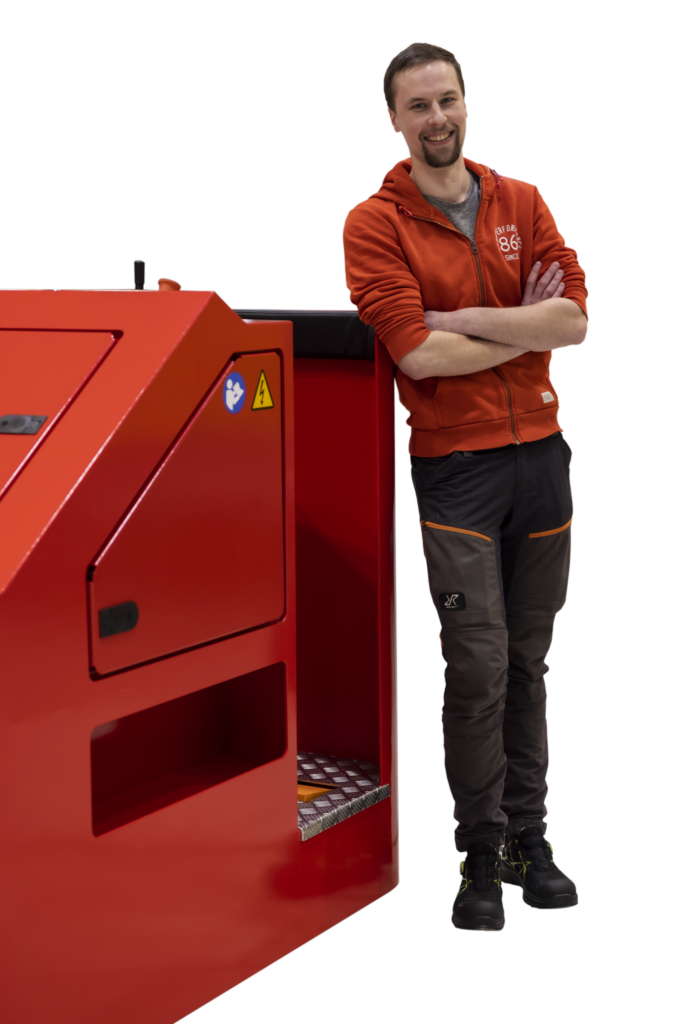 Solving values
Proactivity
Our business is activity-driven and goal-oriented. We are a learning organisation that is constantly improving.
Sustainability
Our business is sustainable economically, technically, socially and environmentally.
Accountability
Our business is accountable to our customers and our personnel. We keep our promises, take responsibility, and respect each other.