Products for material handling
Solving provides various kinds of customised equipment for load handling, ranging from manual handling systems to complex and intelligent, fully automated guided vehicles (AGV). With capacities from only a few hundred kilograms to one thousand tons or more, our products can be used for almost any handling requirement. AGVs are used for continuous operation of both heavier and lighter loads, whilst air film Movers are used for heavier but less frequent load handling. Wheeled Movers are a good choice when it comes to long distances and floor surfaces of varying quality. For occasional moves, such as handling items of machinery, we recommend using Air Bearing Modules, also called Air Skates.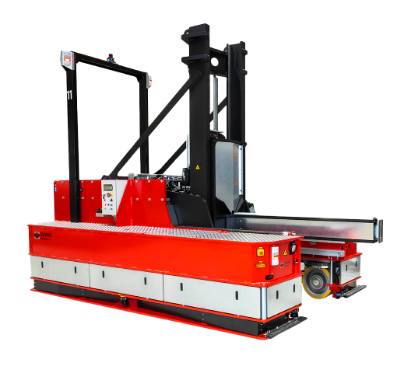 Automated Guided Vehicles (AGVs)
Customised, fully-automated, driverless vehicles for continuous 24/7 operation in factories and warehouses, capable of transporting loads from a few hundred kilograms to a few hundred tons. Programmable and adaptable for future expansion.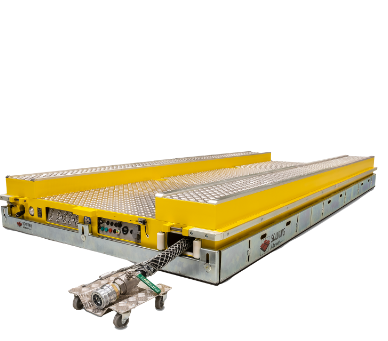 Air Film Movers
For regular movement of heavy loads at floor level through production facilities and between bays, releasing cranes for essential lifting duties. Loads of 1000 tons or more are manuvered with various remote control options available.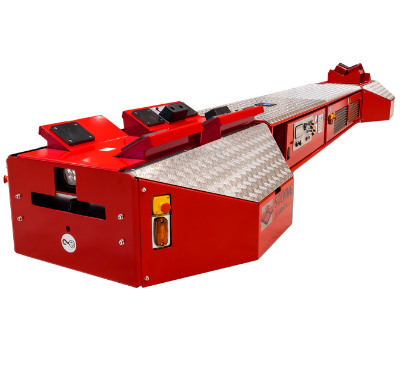 Wheeled Movers
For moving loads of 150 tons or more over extended distances and varying floor surfaces. Options include remote control, wire guidance and a variety of interfaces to suit customer requirements.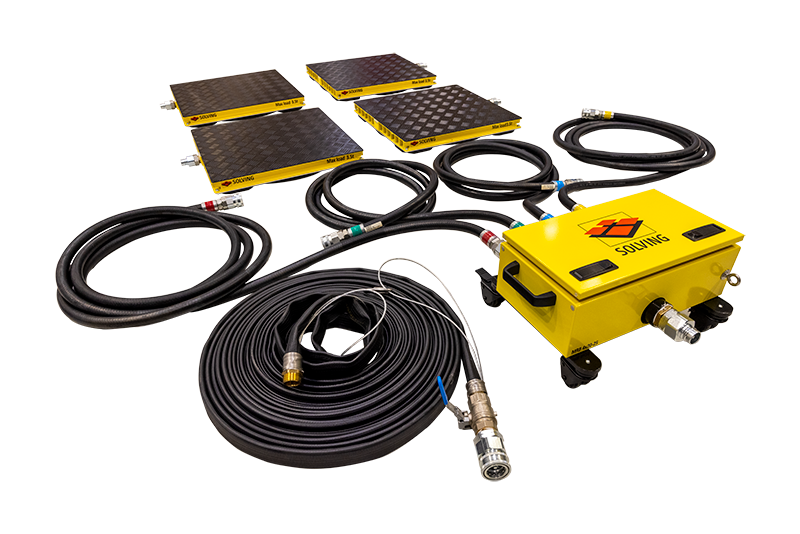 Air Bearing Modules
Available in standard sets of 4 or 6, supplied with hoses and a control box, for moving loads of 3 to 360 tons. Drives and other control options can be provided as accessories.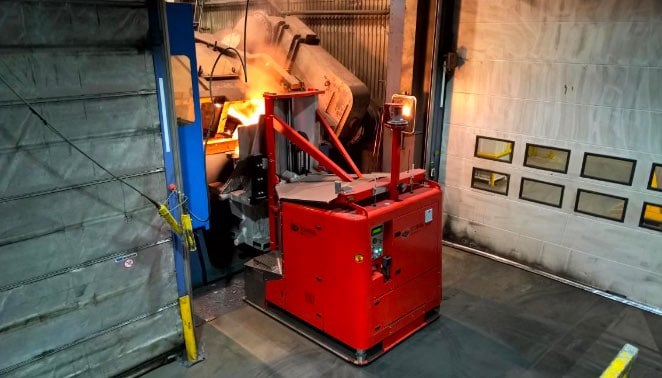 Let us find the ideal solution for your company's load handling requirement.
Please contact us for a consultation
Contact us
Get in contact with us. We would like to hear from you.
Fill in the form or contact us directly.