Services
We offer you the following scope of services to keep your Solving equipment work continuously.
Spare and wear parts supply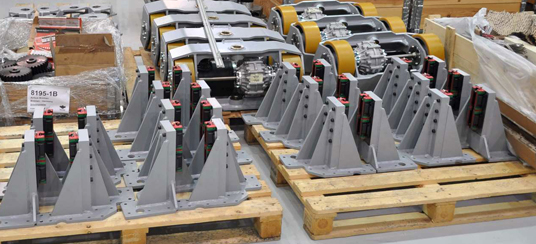 Contact our team of sales engineers to ensure that you get original equipment manufactured parts for your installation. We continuously evaluate, update, and expand our parts stock to enable high availability and prompt delivery. For stocked parts, we aim at delivery to your premises within 1-5 days through our logistics network operating across the globe.
Preventive maintenance and training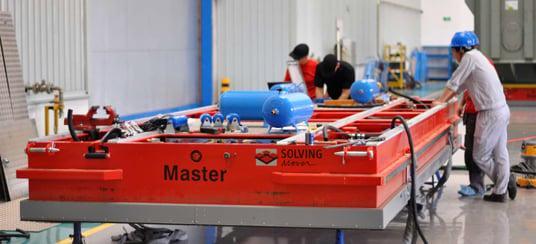 To ensure that your installation is operating efficiently, as well as to minimize any need for downtime or unscheduled activities, various maintenance programs are available keeping your installation running. We offer both periodical checks by our team of experienced service technicians, as well as different levels of maintenance training for site staff. To ensure that your Solving product is operating at the highest possible level of efficiency, as well as minimising the risk for down-time, various maintenance programs are available to find the optimum solution for you and your Solving product.
Hardware and software upgrades
As technology moves forward, older concepts eventually reach a point where legacy parts and unsupported software become a reality. Rather than replacing an installation at the end of its life cycle, hardware and software upgrades are a good way to extend the lifetime of an installation and benefit from the improvements. We have successfully upgraded many of our early installations for continuous efficient operation.
Support and faultfinding
If critical situations emerge and unscheduled actions are required, our support team is there to address your problem without delay. Systems for remote monitoring and faultfinding may be incorporated in our installations for even faster and more efficient support. To urge the process of solving possible problems with your installation, please send us an email on support(at)solving.com and provide at least the following information:
Site and contact person
Serial number of the equipment
Problem description