Railway
In the railway industry Solving Movers are used both in the assembly of complete railway cars and doors as well as for moving railway cars during repair and maintenance.
Several manufacturers of railway cars use Solving's air film Movers to assemble railway cars and doors and also to carry out maintenance in service shops. Air film technology provides all the necessary freedom and flexibility for moving completed railway cars weighing from a few tonnes up to almost a hundred tonnes. When running over a maintenance pit or on floors otherwise not suitable for air bearings, a solution combining air bearings and wheels is used.Solving's handling solution enables trains and coaches to be moved throughout the production process without causing mechanical stress on the sensitive load.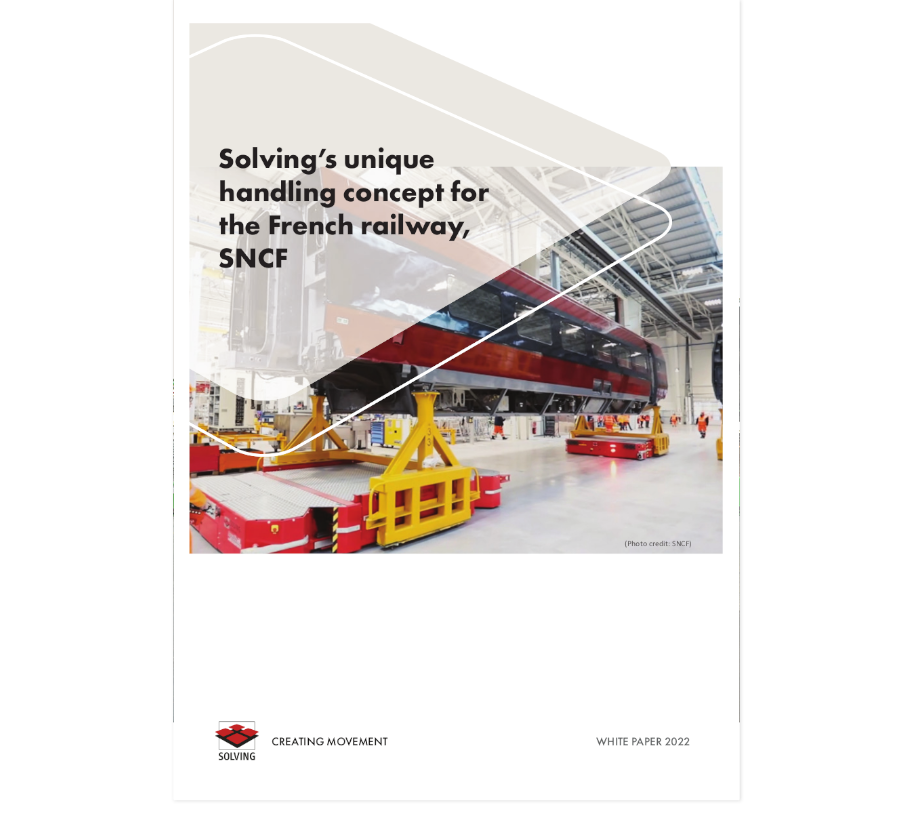 Download whitepaper
Learn how we made it possible for this SNCF railway depot to move trains and coaches throughout the maintenance area without causing mechanical stress on the load.
View our solutions for customers in the railway industry.

Book a consultation
Book a consultation with us today and we will contact you to set up the meeting.
Contact us
Get in contact with us. We would like to hear from you.
Fill in the form or contact us directly.