This is Solving
We are a Finnish company based in the Jakobstad region and operating globally. Based on our specialist knowledge we offer our customers unique, customised material handling concepts.
We produce the optimal solutions for our customers; handling solutions that help our customers increase their efficiency.
We provide added value through efficient material flows, good ergonomics and a high degree of environmental compatibility. We stand for cost-effective, flexible and safe material handling concepts.
Our customer relations are long-term and profound. We are there for our customers to support them at all stages of our relationship and throughout the life cycle of the product.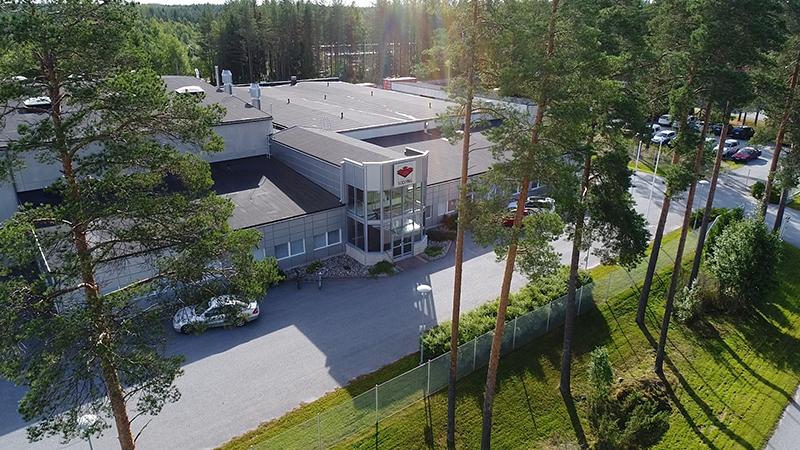 Since the foundation of the company more than 40 years ago we have specialised in the design and manufacture of heavy load handling systems. Our products range from simple hand-controlled devices to highly sophisticated automated handling systems using both air bearings and wheels.
"Today we are a leader in our field and have successfully undertaken to create handling systems for the most complex and challenging applications in various industries all across the world. Our products can today be found in more than 20 industries in over 60 countries" says Peter Björk, Managing Director of Solving.
Solving's material handling systems can be designed to cover almost any load, regardless of size, weight or movement frequency. Contact your nearest Solving office to discuss your material handling needs and we will be happy to assist you.
Our business is based on the following values:
Proactivity
Our business is activity-driven and goal-oriented. We are a learning organisation that is constantly improving.
Sustainability
Our business is sustainable economically, technically, socially and environmentally.
Accountability
Our business is accountable to our customers and our personnel. We keep our promises, take responsibility, and respect each other.
Certificates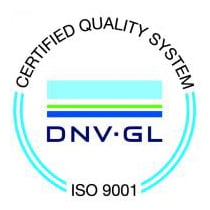 CERTIFICATE
Quality Management System ISO 9001
More information about the Quality Management System ISO 9001 is available on the DNV-GL website.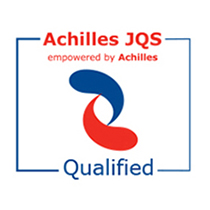 CERTIFICATE
Achilles Joint Qualification System (JQS)
More information about Achilles JQS is available on their website.
History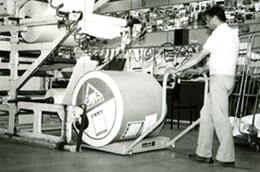 Introduction of

air film technology

Company is founded (1977)
First order to a local printing house in western Finland
3 employees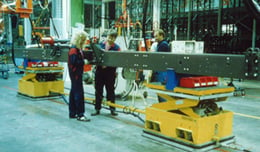 First export deliveries to Sweden, Norway, Germany and the Netherlands
Application in paper mills, shipyards, engine workshops, assembly lines and theaters
First automatically controlled transporter delivered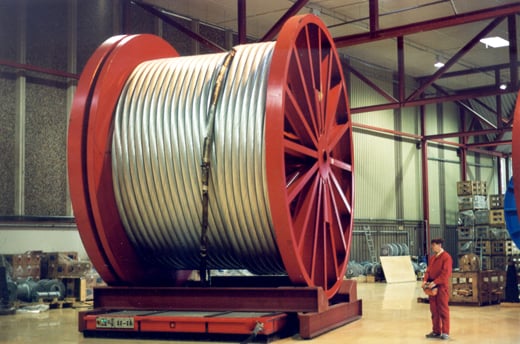 5 subsidiaries are founded in Sweden, Norway, Germany, Italy and United Kingdom
Company starts sales activities in North America and East Asia
New applications in industries such as glass, cables and nuclear plants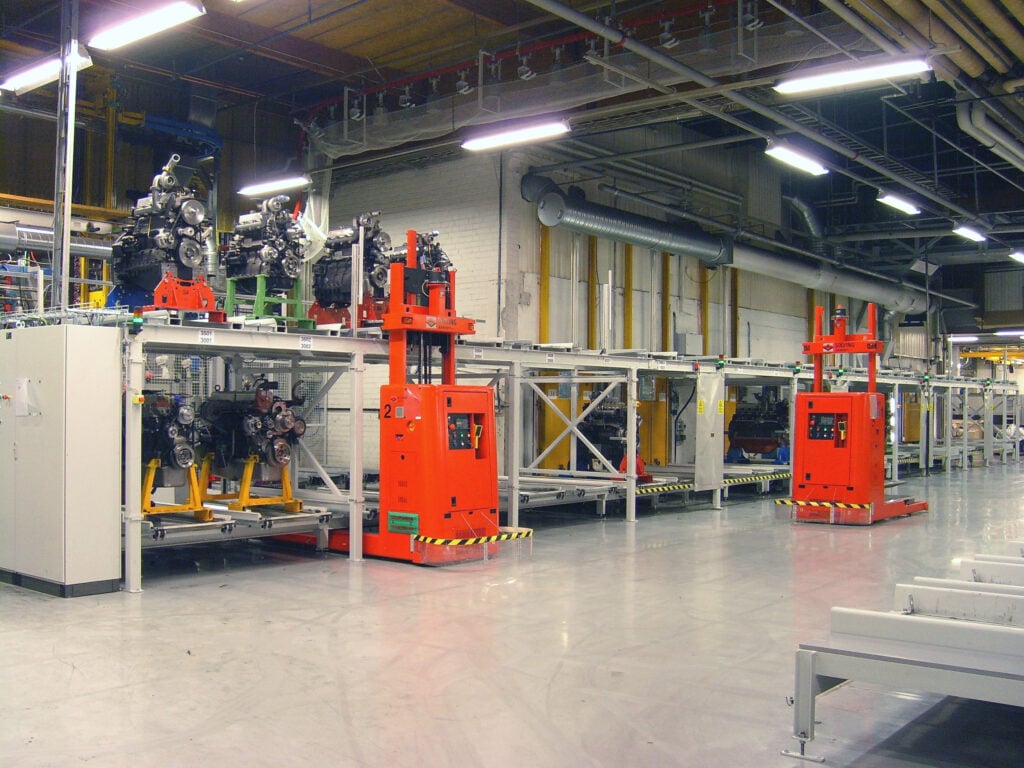 Company expands its sales activities to South America, India, Russia and South Korea
New applications in aircraft, railway, wind power and offshore -industries
Company receives Innofinland award from the President of Finland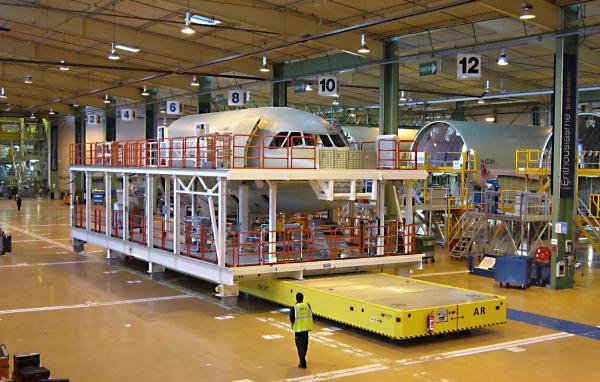 Appointed supplier of Airbus, ABB, Volvo, Caterpillar, Alstom, Scania, Rolls-Royce, MAN and Aker among others
New applications in paper, medical and railway industries
SOLVING celebrates it's 40th anniversary (2017)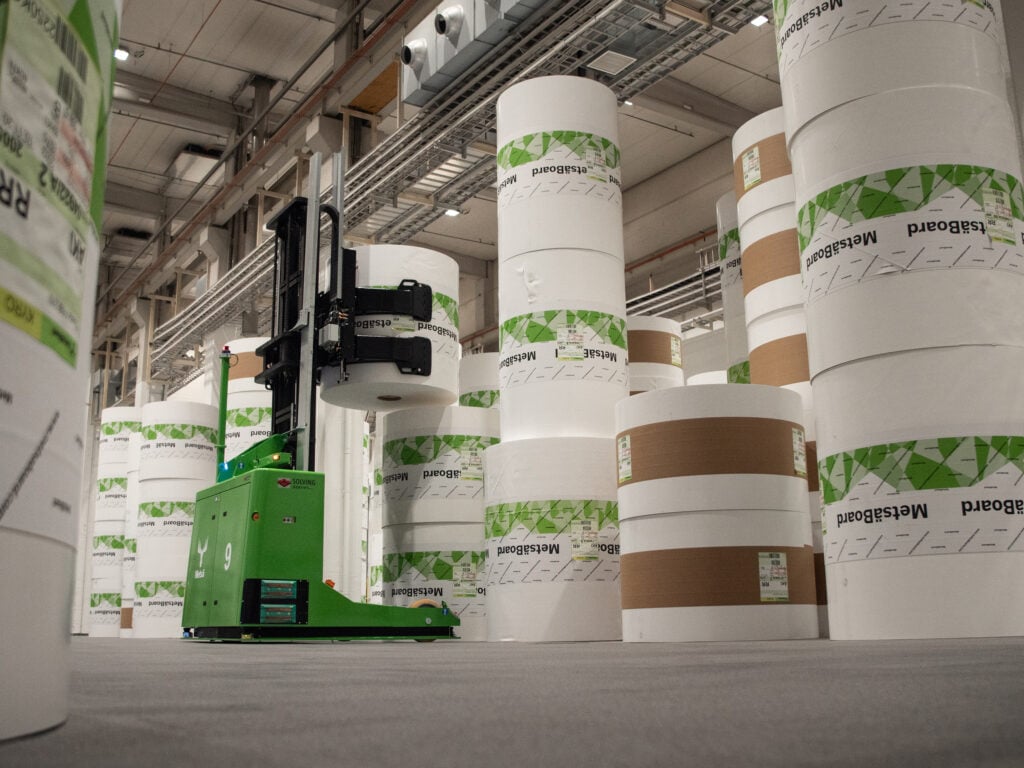 SOLVING has delivered transporters to more than 20 industries in more than 60 countries
A world leader in the automated handling of heavy loads
Approximately 85% is exported