10T Flexible aircraft handling system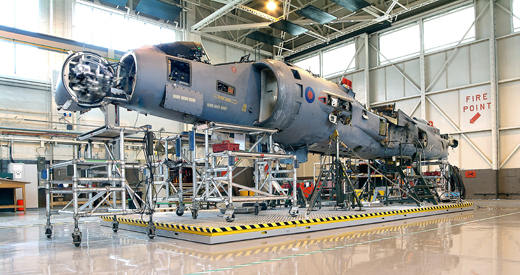 Equipment
Six large all-pneumatic Movers were built to RAF's specifications to enable a complete Harrier to be loaded, jacked, dismantled, and then moved in stages through the hangar. At the final stage, the aircraft is wheeled off the transporter, fuelled, and made ready to fly. 
Construction
Each Mover is fitted with air-powered drive units and a pneumatic remote control. The drive system allows the aircraft to be moved safely and accurately forwards, backward, sideways, or rotated in either direction.
Result
The Solving Movers have enabled the RAF to revolutionize their Harrier maintenance program, and the new process has achieved considerable savings in cost and downtime.