04.03.2022
Avant produces two compact loaders every hour on a new automatic production line from Solving
AGV
Vehicles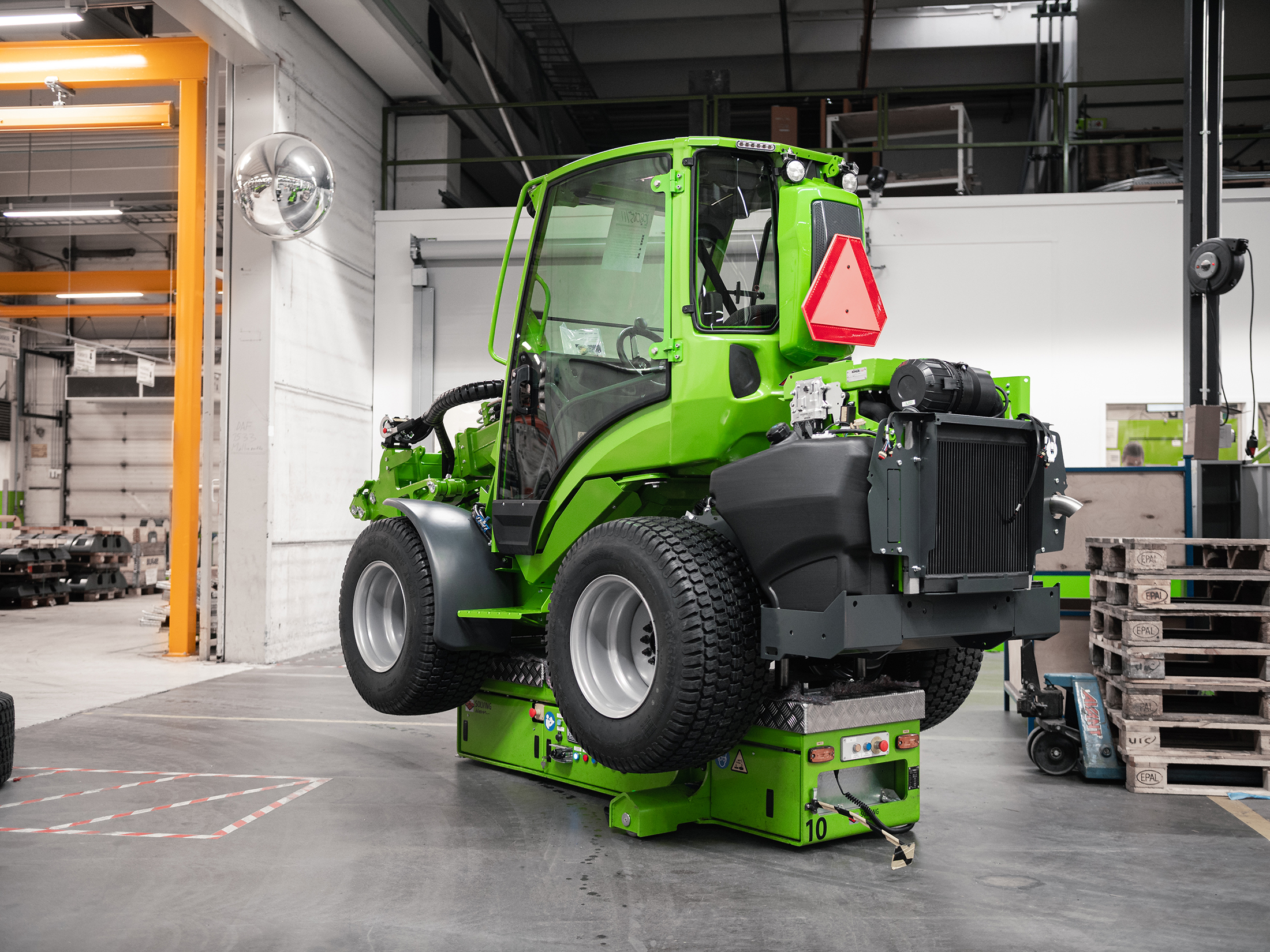 Avant Tecno Oy in Ylöjärvi, Finland, has manufactured over 50,000 compact loaders since 1991. Compact loaders are typically used for landscaping, property maintenance, farming, construction and demolition, in industry, and for home and leisure projects.
The production rate of "one Avant a day" in the early days has now reached the level where one Avant is manufactured every 30 minutes. The change has been considerable, and it has required many actions. Automation of the production process is just one part of Avant's expansion strategy.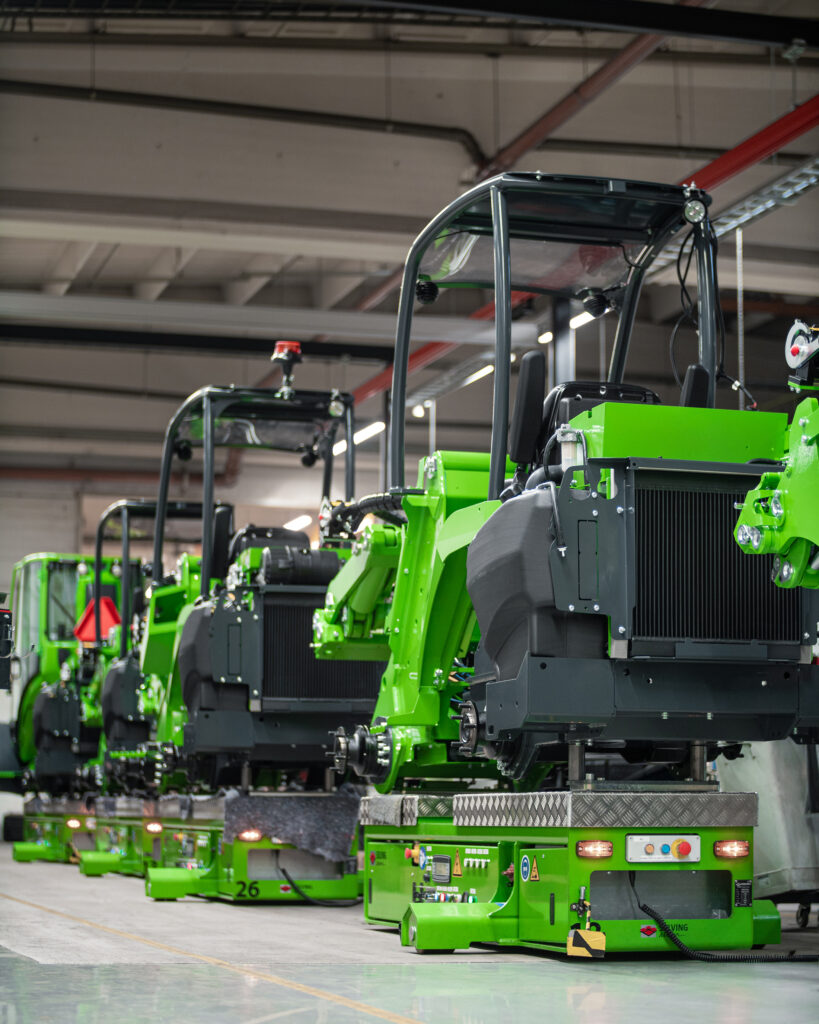 The collaboration between Avant and Solving began with a prototype of an assembly wagon. A successful evaluation of the prototype at Avant led to an initial order for four more wagons, which were initially used manually but were prepared for automatic operation (AGV). Since then, the automation of the production line has been gradually expanded and a total of 27 assembly wagons have been installed so far.
The solution developed by Solving together with Avant provides a significantly faster assembly of the compact loaders and smoother assembly of the front and rear parts than the previous manual production lines could provide. The AGVs also have a height-adjustable function that allows the compact loaders to be raised and lowered so that the fitters always have an ergonomic working position. With magnets embedded in the floor, the AGVs can navigate very accurately, which is important in production lines where people are constantly present.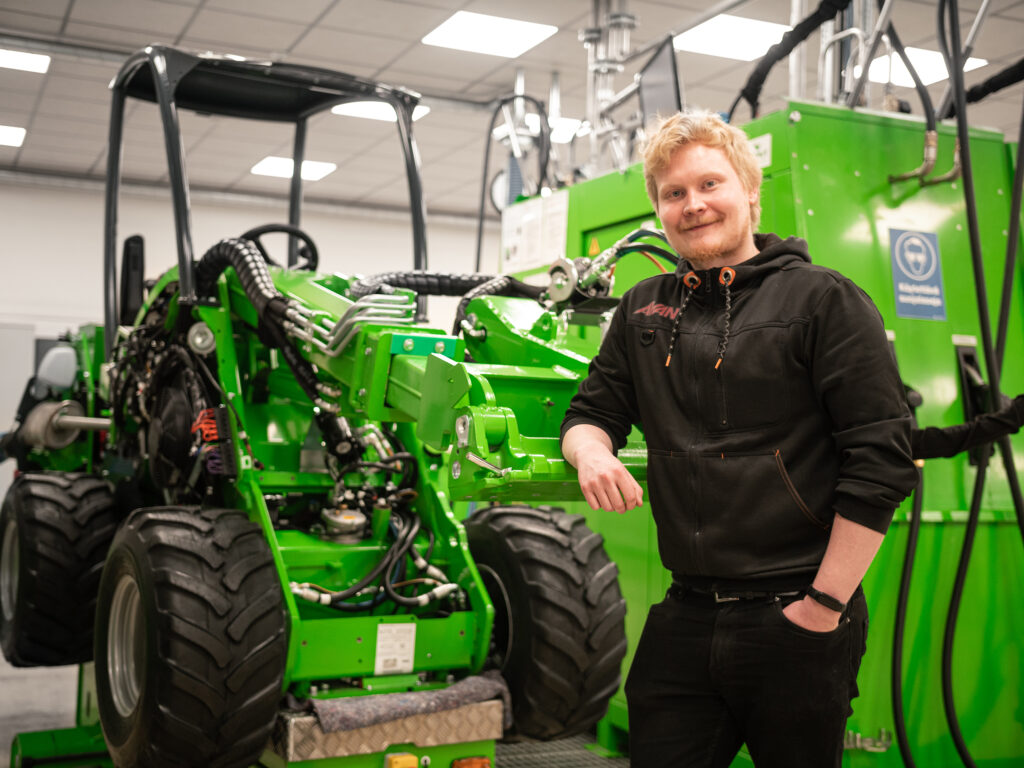 The entire manufacturing process from an empty frame to a finished compact loader takes place on Solving's assembly wagons, which also drive the Avant loader into the final station where it is tested and refueled. From there, the loader drives out under its own power and the assembly wagon automatically drives back to the beginning of the line.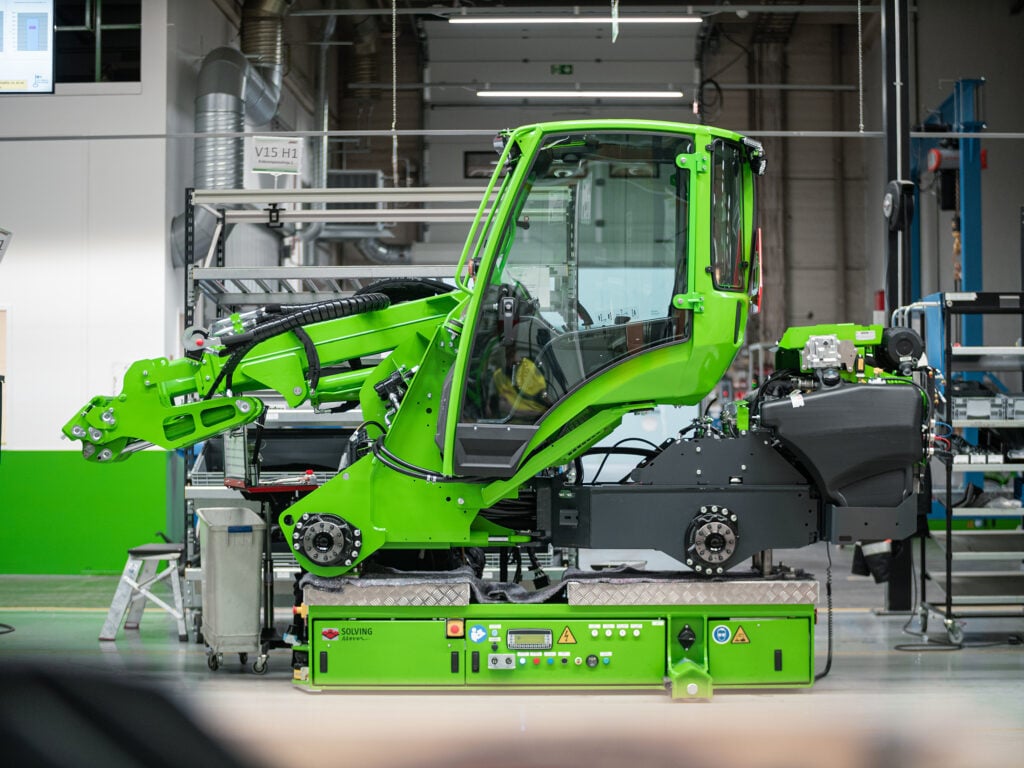 The AGVs are designed for weights up to 2500 kg and are equipped with safety equipment according to EU directives, such as personal safety scanners and emergency stops. In addition, the AGVs have extra scanners facing upwards to detect technical obstacles as well as safety guards in front of the wheels to ensure additional safety.