250T Equipment for propulsion drive unit handling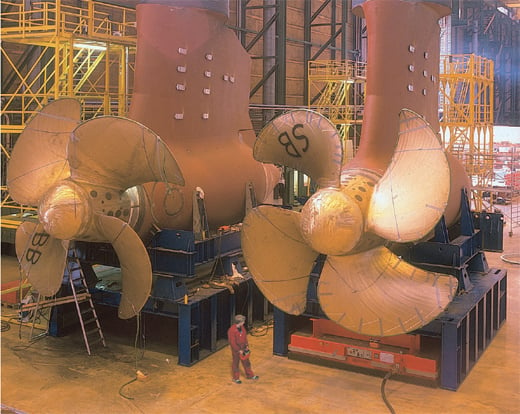 Objective
To provide a flexible handling system for these large podded propulsion units in the production area. ABB Azipod chose to invest in Solving's air film-based system rather than upgrade their existing overhead cranes.
Advantages
The major advantages of the air film transporter are its ability to lift 250 tons with ease and precision and its flexibility, allowing the very large units to be moved and positioned safely and accurately.
Result
The air film solution has met with ABB Azipod's approval; their new handling system is both effective and safe. Although the air film transporter required costly floor repairs to be made, it has still proved to be a cost-effective solution, compared with alternative methods.