22.06.2020
High-tech solution from a neighbouring company – Solving and Snellman conclude agreement for AGVs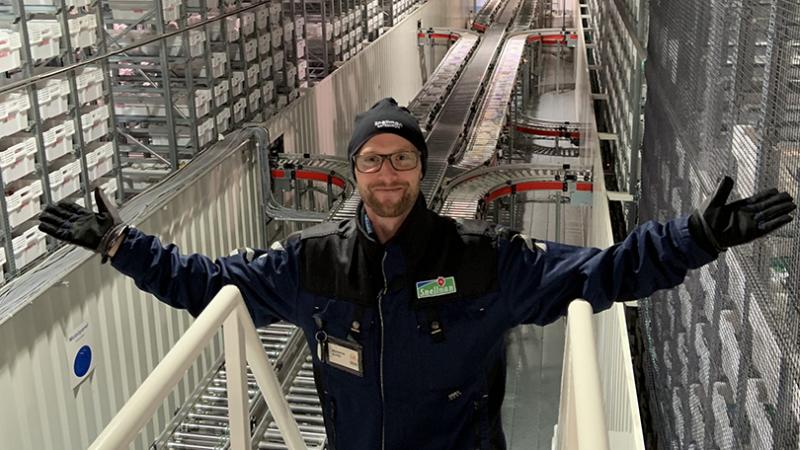 The two companies, Snellman and Solving, are practically neighbours. Snellman specialises in producing high-quality food mainly for the Finnish market, whilst Solving's expertise is in high technology material handling systems for a global market.
Once Snellman decided to prioritise a frozen goods storage facility in their long-term investment plan, automatisation of the area became crucial. Perhaps surprisingly a top-quality cooperation partner was then found nearby.
Solving will deliver two AGVs to Snellman in the beginning of 2021.
Two fully automated Movers will be installed at Snellman in the beginning of 2021
Safety in focus for the new frozen goods storage facility
Solving's AGVs are fitted with the latest safety standards, meaning that scanners, cameras, warning signals and lights ensure a safe working environment for personnel.
The AGVs will take care of the flow of goods to and from the frozen goods storage area as well as inside. This is a step towards increased automation, which will improve the internal logistics and strengthen our team, says Erik Björkskog, head of the freeze process at Snellman.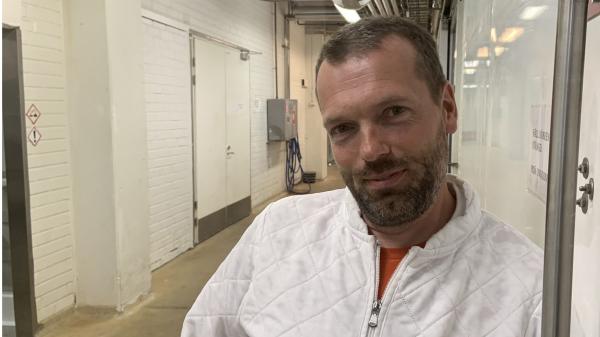 Important local reference
The cooperation with Snellman is important for Solving not only for the business it brings, but also in the sense that Snellman can be used as a reference for potential customers visiting Solving.
Although Solving is known as a global manufacturer of systems for handling very large and heavy loads, we also have products that precisely achieved the solution Snellman was looking for, and I am extremely happy that we found each other in this project. It is not often you can do business locally and negotiate in your own dialect, says Leif Löfholm, Sales Manager for project sales, with a smile.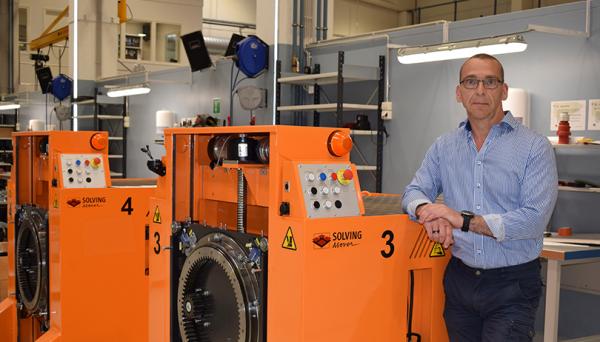 The installation of the AGVs at Snellman will start in the beginning of 2021, and the construction of the frozen goods storage is scheduled to be finished in the second quarter of 2021. This is a step towards a more cost efficient, sustainable and safe meat processing procedure.
The AGVs represent one-tenth of the total investment in the frozen goods storage facility, but it is an important one-tenth. Our skilled staff is the key to a smooth and well-functioning logistics function, and we are eagerly looking forward to these initial steps towards increased automation, says process leader Kristoffer Ellfolk at Snellman (top picture ).
Oy Snellman Ab – a family-owned company in Jakobstad a – has produced high-quality meat products and charcuterie for 60 years.