65T Carousel for umbilical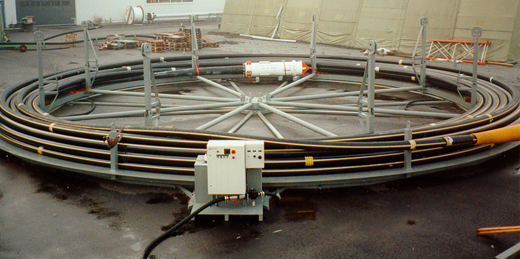 Objective
The objective was to get a well-functioning storage basket for one spare umbilical at a low cost. Another objective was to minimize the maintenance requirements of the system.
Advantages
The customer appreciated primarily the minimal maintenance requirements as well as the durability of the carousel. Since the air film carousel is low compared to a solution on wheels, it also economizes on space.
Result
The air bearing alternative was the most cost-effective alternative in this case. All the objectives set were achieved.