26.02.2019
We strengthen our Solving-team in Central Europe!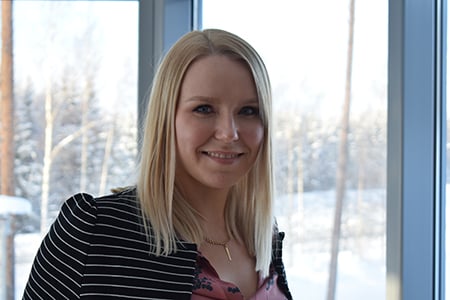 From Solving's side we welcome Ronja Frase to our team in Germany! Here is her introduction of herself:
"My name is Ronja and from the beginning of February I have been working as marketing coordinator at Solvings office in Germany. In previous positions I have also worked with trade shows and marketing.
My tasks include everything from daily office management and organization to (online) marketing campaigns. When I first started work, I got the chance to get to know the production and all my new collegues at Solving in Finland.
So far work has been interesting and I have enjoyed to get to new tasks. I'm looking forward to a good teamwork with Solving Finland with challenging new projects.
My special strengths are my communication and language skills (I am tri-lingual) and my positive and outgoing personality. In my leisure time I enjoy spending time with my family, listening to metal music and horsebackriding."