09.02.2023
Solving has completed a generational transition and is now led by a dynamic management team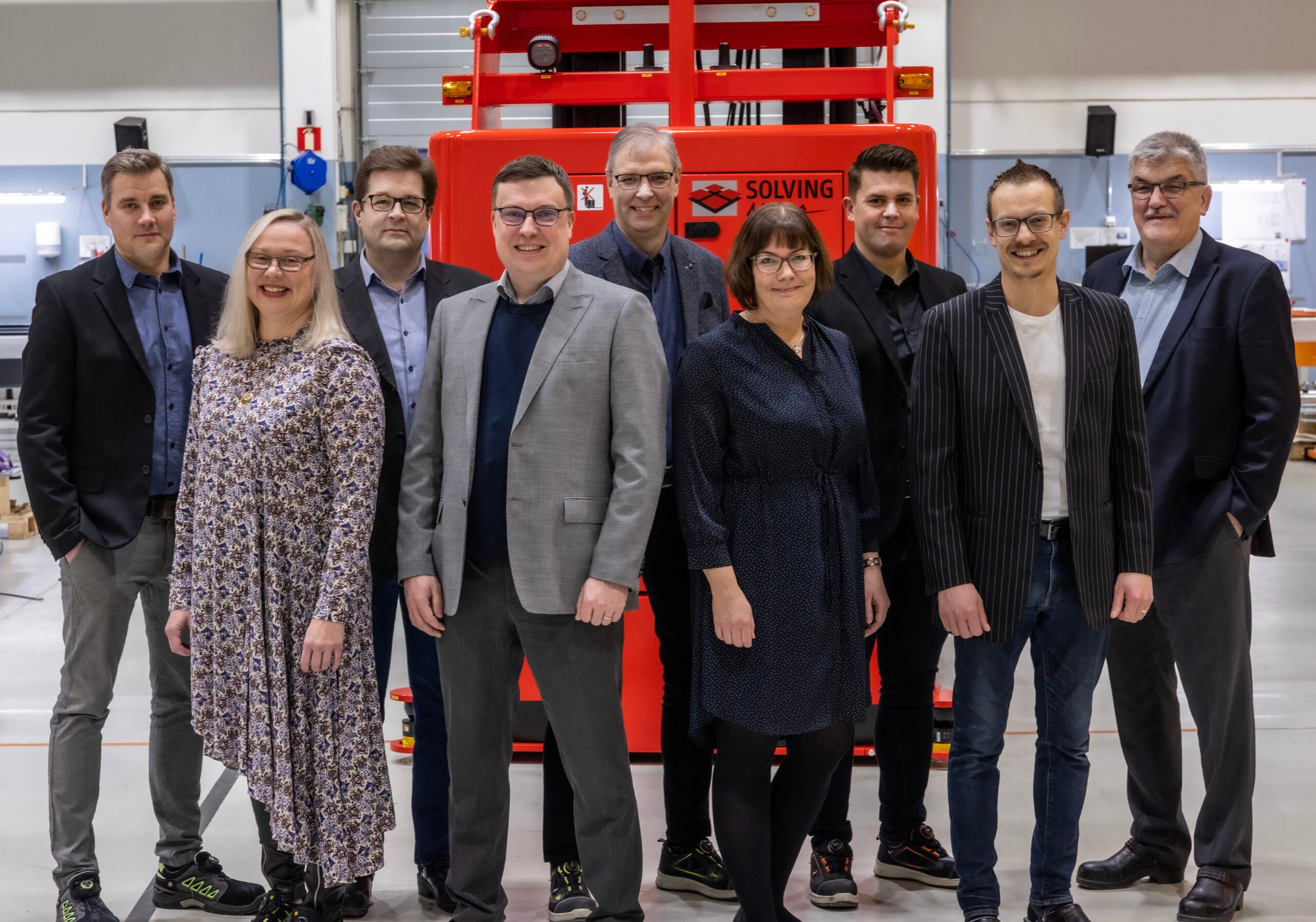 With the largest order backlog in history and a generational transition process that has been going on in recent years, Solving is now entering a new phase. The company's founder and CEO Peter Björk takes a step back and Malin Helala takes over as the new CEO. She is also responsible for the company's administration and finances. Andreas Björk continues in his previous role as Deputy CEO with responsibility for sales and marketing. Peter Björk will take on the role of Chairman of the Board of Solving and Fluid-Bag and in that role devote himself to development activities of a strategic nature for the entire Solving Group.
In connection with the generational transition, the company's ownership structure has changed. The former partners have transferred their shares and the company is now owned by Peter Björk together with his four children and Andreas Björk.
The operational management of the company now lies with a dynamic 8-man management team led by new CEO Malin Helala. Other members are Deputy CEO Andreas Björk, Purchasing Manager Andreas Brännbacka, Production Manager Dick Edström, Technical Manager (Mechanics) Anders Heikius, IT Manager Kim-Johan Hiltunen, Technical Manager (Automation) Andreas Muukkonen and Quality Manager Jenny Valo.

Picture: (from left) Andreas Muukkonen, Jenny Valo, Anders Heikius, Andreas Björk, Dick Edström, Malin Helala, Andreas Brännbacka, Kim-Johan Hiltunen and Peter Björk.