24.09.2021
Solving – a trusted supplier to the offshore and energy industry
Air film movers
Offshore and shipbuilding
Wheeled movers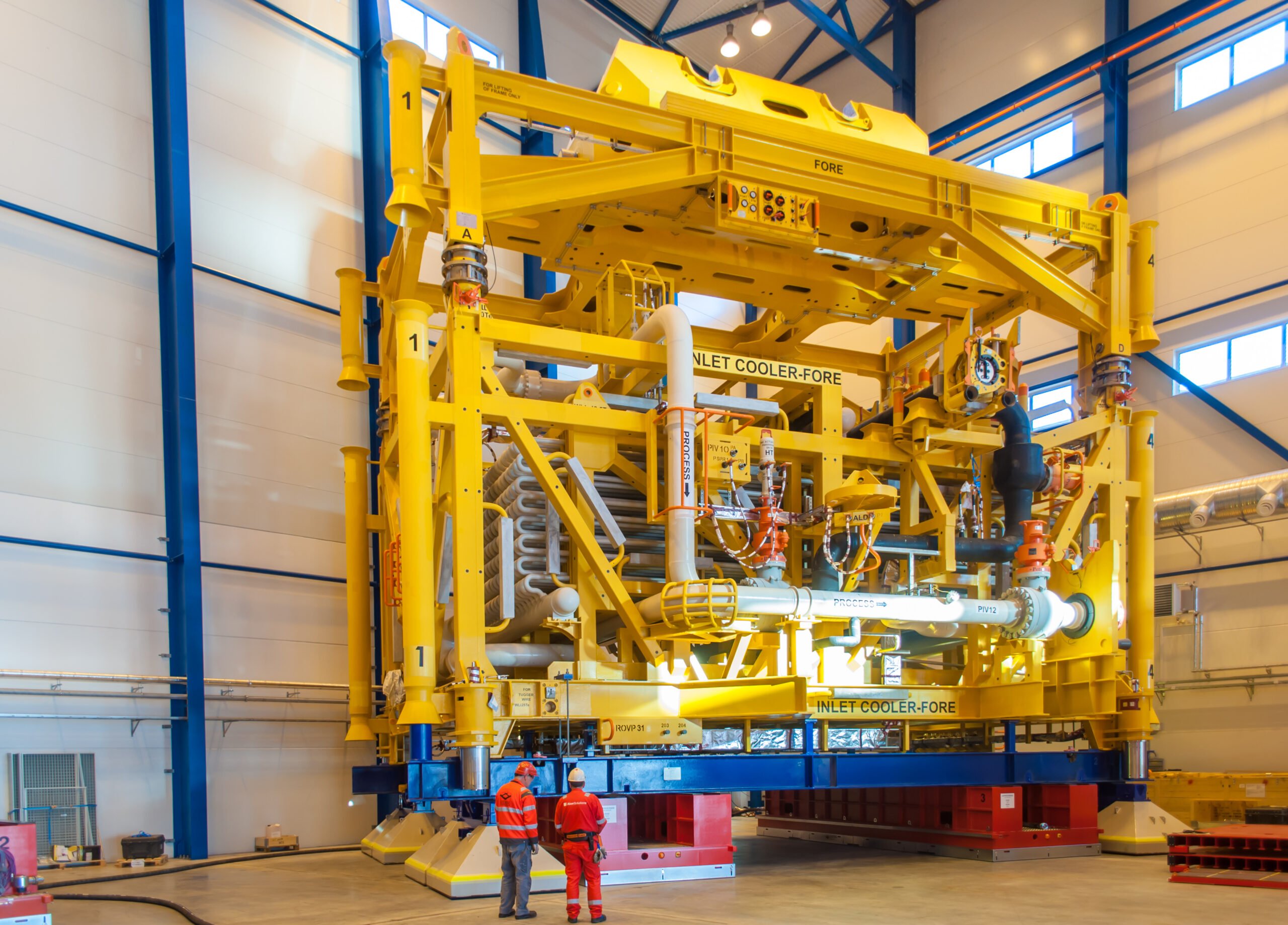 With over 40 years of experience in the design and manufacture of heavy load handling systems, our product range also includes a variety of Solving Movers, such as wheeled trolleys, Air Film Movers and other handling systems suitable for the offshore industry. Solving's handling systems are designed and manufactured to meet the safety and other specific requirements set by the offshore industry.
Air Film Movers
Solving's customized Air Film Movers are perfect for moving loads weighing up to several hundred tons, such as modules, cables, subsea pumps, wind turbines and components in production facilities on land. A radio-remote control unit allows the operator to control and supervise the bulky loads safely. The traction force required is minimal due to the low friction between the air bearing elements and the floor.
Click here to read about some applications for floating heavy valves, propellers, and propulsion drive units on air bearings.
Click here to read about wind turbines and gears handled on Solving Air Film Movers.
Heavy-duty trolleys
With capacities between one and twenty tons, the pneumatic and battery-powered trolleys are mainly used for exchanging large and heavy components during maintenance onboard oil and gas platforms. The heavy-duty trolleys are approved for EX environments according to ATEX in zones 1 and 2.
Read more about Solving's offshore trolleys here.
Contact us for more information on our handling solutions for the offshore and energy industry.