Products for material handling
Solving provides various kinds of equipment for automated load handling.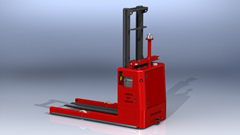 Customised, fully-automated, driverless vehicles for continuous 24/7 operation in factories and warehouses, capable of transporting loads of up to 160 tons.  Programmable and adaptable for future expansion.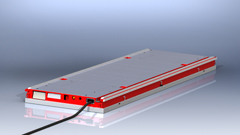 For regular movement of heavy loads at floor level through production facilities and between bays, releasing cranes for essential lifting duties.  Loads of 400 tons and more are manoeuvred with various remote control options available.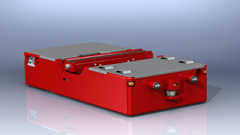 For moving loads of up to 100 tons and more over extended distances and varying floor surfaces.  Options include remote control, wire guidance and a variety of interfaces to suit customer requirements.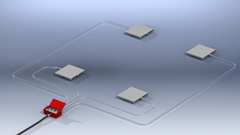 Available in standard sets of 4 or 6, supplied with hoses and a control box, for moving loads of 3 to 360 tons. Drives and other control options can be provided as accessories.